Senior River Cruises
---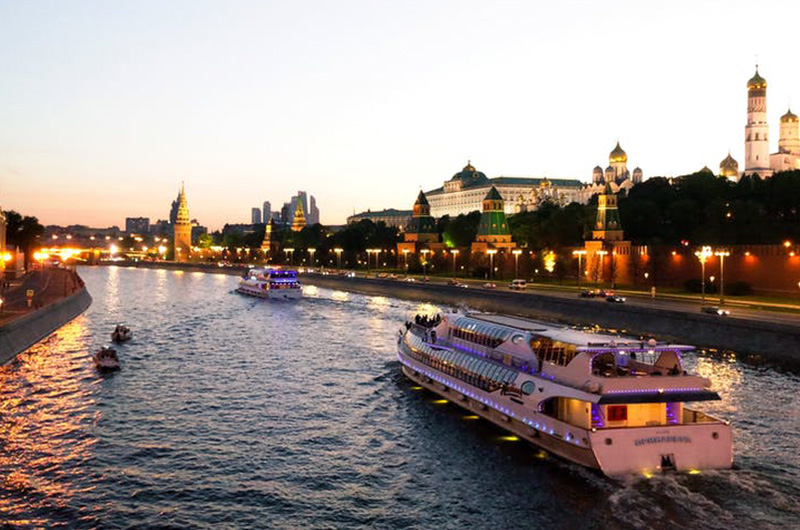 Growing in popularity as new ships are added each year is the River Cruise, which is an ideal vacation for Seniors. Some of the benefits of a river cruise are that the ports are usually close to the cities making it easy to visit and explore nearby landmarks. Most excursions offer different levels of walking intensity. You get to enjoy the conveniences of a traditional cruise with the benefits of inland travel. River Cruise sailing is smooth as you are not dealing with ocean waves and currents making it perfect for those prone to motion sickness. It is also the safest way to cruise because of your constant proximity to land and shoreside resources. Ships are usually smaller for a River Cruise, usually no more than 200 passengers vs. thousand on an ocean cruise ship, making your trip quant and quieter.
The Rhine and Danube in Europe are some of the most traveled, but others include the Douro, Seine, and Rhone. You can also cruise the Mekong in Vietnam, the Nile in Egypt, and the Volga in Russia. River Cruise times range in length from a week to up to the weeks. Top River Cruises for seniors include food, wine, and even Christmas market cruises.
Things to look for in a River Cruise include your destinations, available facilities, and excursions.
Top River Cruise Lines
 Viking River Cruises is an adult-only cruise line, and every guest must be at least 18 years old, making this a quieter option. There is a wide variety of things to do onboard, including musical performances, cooking demos, lectures, and destination information. Viking offers many cruise options, including locations in Europe, Asia, Egypt, and the Mississippi, as well as seasonal specials such as tulip season and Holiday cruises.
AmaWaterways is a River Cruise line offering cruises in Europe, Asia, Africa, Egypt, and Columbia with specialty cruises that include bilingual, Christmas, Wine, and even Golf cruises, so they have something for everyone. A brand new ship twice the width of a traditional river cruise ship allows for more dining options and additional lounge space. Boasting an extensive array of shore excursions, you will be able to find something that interests everyone in your party.
Avalon Waterways is an excellent option for those looking to try out River Cruising as they offer four and 5-day cruise options. They also provide a wide array of special interest cruises from storytelling, photography, culinary arts, history, beer tasting, and Christmas options. Avalon Waterways offers the Avalon Panorama Suite, which boasts the widest-opening, wall-to-wall floor to ceiling panoramic views of your River Cruise so that you won't miss anything!
American Cruise Lines sails the Mississippi, Ohio, Hudson, Columbia, and Snake Rivers in the United States and waterways in Alaska, Florida, and the South. Their highly personalized service and relaxed atmosphere set American apart, allowing for a unique cruising experience. At American Cruise Line, you can find specialty cruises such as Christmas, Lobster Bake, Civil War, Cherry Blossom, Music cruises, Thanksgiving, Tulip Festival, and Food and Wine. There is truly something to appeal to everyone.
Uniworld River Cruises boasts 19 ships sailing rivers across Europe and rivers in Cambodia, Egypt, India, Peru, and Vietnam. The average Uniworld ship has a capacity of just 120 guests, giving you a more intimate atmosphere with unmatched customer service. The average ratio of crew to passenger is 1 to 2.3. Uniworld also offers family cruises, called the Generation's Collections, where you can enjoy your cruise with your entire extended family if you wish. Guests have said the Uniworld's attention to detail makes traveling on their ships a vacation they will never forget. With their ask and you shall receive attitude every need you have while on the ships will be taken care of.