Ten Best Tropical Locations
---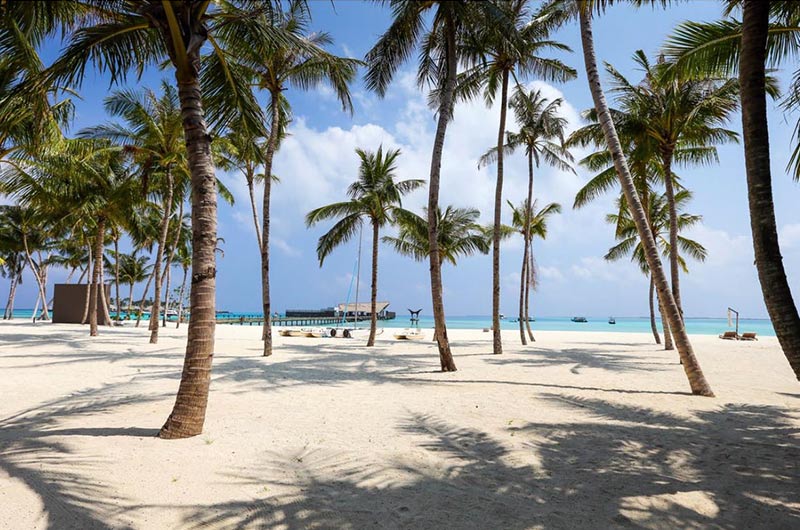 Are you dreaming of the warm sun, beautiful sandy beaches, swaying palm trees, and the sound of waves lapping the shoreline? It might be time for a tropical getaway! Here are the top 10 best tropical locations for your next vacation.
One of the most famed Islands in the South Pacific, Bora Bora is a group of islands in the Leeward Islands. Known for its luxury beach resorts, overwater bungalows, and famed romance Bora Bora is touted as one of the most enchanting islands in the world. Bora Bora is encompassed by a ring of coral reefs, making it an excellent location for snorkelers of all experience levels. The perfect place for your next getaway is with amazing pink sand beaches and views of the extinct volcano Mount Otemanu on Bora Bora.
 When you think of lush green tropical jungles and warm sandy beaches, you can't go wrong with the Island of Kauai. While you can't go wrong when visiting any of the Hawaiian Islands, Kauai is cheaper than Maui and much quieter than the Big Island. It is often referred to as the garden island with vivid green everywhere you look. It is also the wettest of the Islands, seeing rainfall nearly every day of the year, which leads to fantastic must-see waterfalls such as Wailua and 'Opaeka'a Falls. Take a breathtaking helicopter or boat tour of the Napali Coast, visit Waimea Canyon, which is said to be the Grand Canyon of the Pacific, or visit countless stunning beaches. Your Kauai vacation will be one you won't soon forget.
First on our list from the Caribbean is the island of Jamaica. Offering both adventure and laid-back style, you'll find just what you need for non-stop fun on this tropical Island. Winter and Spring are considered the best time to visit as to miss hurricane season, which comes during the summer months. Visit one of many gushing waterfalls, listen to some local reggae music, take a plantation tour or simply relax on the beach. Covid-19 tests are no longer required to visit Jamaica.
Aruba is one of the safest destinations in the Caribbean, making it an excellent option for families with children and solo travelers. Aruba also ranks as having the least amount of rainfall in the Southern Caribbean, ensuring you will get the sun-filled getaway you are hoping for. With 70 square miles to explore, Aruba has beautiful tropical waters for snorkeling, scuba diving, and windsurfing; Jeep and ATV tours to see the expansive desert and volcanic rock, golf, and of course, warm relaxing beaches.
Located in the Eastern Caribbean, Barbados is a beautiful island that is home to incredible beaches, unique local culture, and countless activities and adventures. Start your trip with a submarine tour aboard the Atlantis Submarine, catch a surf lesson, visit a botanical garden or explore the underwater world on a scuba trip! After a day of adventure, there is no shortage of nightlife on the Island. Don't forget to visit Carlisle Bay and Crane Beach to get your vitamin D and relax in the sand!
 You can't think of the Bahamas without thinking of relaxing on a beautiful beach! Located only 55 miles east of Florida, the Island of Grand Bahamas is known for its beautiful beaches with the famed turquoise waters, mangrove swamps, and reef-lined coved, and of course, the all-inclusive resorts and championship golf courses. There is something for everyone here! Take your kids to swim with dolphins, enjoy a dinner overlooking the ocean with your sweetheart, or take a deep-sea fishing trip with your buddies.
Key West is an excellent option for Unites States travelers looking for a tropical getaway without having to take a plane ride. Key West is the most popular of the Florida keys and is accessible by car via the overseas highway. Key West is the southernmost tip of the United States and is famous for its lively nightlife, beautiful beaches, watersports, and historic sites. Being one of the warmest and sunniest places in the United States and with an average temperature of 82 degrees Fahrenheit, there really is no wrong time to visit Key West.
 Another excellent option for US citizens and you need no passport; Puerto Rico is the perfect place for a relaxing vacation. There is no want of things to do with beaches, waterfalls, and rainforests here! Visit Old San Juan, where you can explore Five Centuries of History, explore a bioluminescent bay, fly through the trees at 80 mph on a zip line or visit El Yunque national forest. This small but mighty Island has much to offer every visitor. You can't leave Puerto Rico without exploring one of the local beaches. We recommend checking out Flamenco Beach, La Playeula, Crash Boat, and Cayo Isacos.
Venturing away from the Caribbean, the last location on our list is the dreamy archipelago far off the East African Coast, Seychelles. One hundred fifteen islands make up the Seychelles which are home to numerous beaches, coral reefs, and rare animals like the Giant Aldabra Tortoise and nature reserves. April, May, October, and November are the best times to visit as it's not too hot nor humid and the cooler trade winds haven't yet made it to the Islands.