Cruise Getaway
---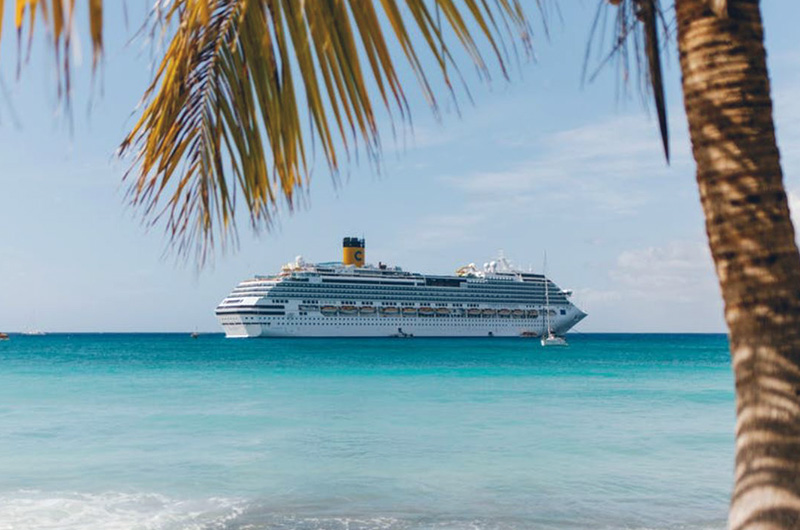 Are you ready to get away? The last few years have been hard on us all and a cruise is a perfect way to get away from the stress of our everyday lives. As you start to explore cruising, you may be overwhelmed by all of the options out there, but don't worry; Best Vacations Now is here to walk you through all of your options. There are a lot of different cruise lines, and each cruise line has multiple ships to choose from, so where do you even start. Please keep reading to find out more about some of our favorite companies to find out which will be the best fit for you!
Where to start when looking for a cruise.
There are a few things to think about when deciding on a cruise. Price range, interest, and destination are a good start. Once you have decided on a price, you can then move on to interest. You will be surprised at the many cruise options available to you, including cruises geared specifically to families with young children, including childcare, kids clubs for your elementary ages, and teen clubs for your teenagers. There are cruises geared towards singles, couples, and even seniors. You can find cruises with adventures for the adrenaline junkie, culinary cruises for the foodie, themed cruises, and destination cruises for the ultimate getaway.
What cruise line will best fit your needs?
With current cruising limitations, you need to do a little more research into each cruise line's requirements as they differ depending on the company as well as the ports you depart from and are traveling to. There are many different cruise lines to choose from so let's learn more about each one.
With 14 ships, Celebrity is known worldwide for having some of the most breathtaking cruise ships. They are known for their innovative, sleek, and modern designs. Celebrity can take you to 280 ports in 77 countries around the world while offering over 4,000 shore excursions to ensure that your getaway is unforgettable. Celebrity offers world-class culinary experiences from Michelin-starred chefs to ensure that you are well fed on your cruise while also offering some of the most luxurious accommodations at sea. Over 85% of Celebrity staterooms have a veranda. With an onboard ratio of almost 2 to 1, they ensure personalized service for every guest!
With 14 ships and over 55 years of experience, Princess currently carries over 1 million cruisers annually, making it the third-largest cruise line in the world. Princess currently travels to over 380 destinations on six continents worldwide, including Alaska, Caribbean, Panama Canal, Mexican Riviera, Europe, South America, Australia/New Zealand, South Pacific/Antarctica, Hawaii, Tahiti/French Polynesia, Asia, Africa, India, Canada/New England. Princess offers an extensive array of shore excursions led by local experts to enhance your cruise experience.
Since its launch in 1969, Royal has been known for its innovation in cruising with countless firsts. With a large fleet of 26 ships, including 6 of the world's largest, offering activities such as rock climbing, ice skating, and surf machines. Royal is perfect for families and adventurers. Traveling to over 300 destinations out of 48 ports, Royal is sure to have a cruise that is the ideal fit for you. Royal offers countless shore excursions to add adventure to your getaway, including locally taught culinary classes, adrenaline-pumping adventure, European experiences, and underwater exploration.
With 11 ships to offer, Holland travels to over 473 destinations. Holland has been named number one for cruises to Alaska, the Mexican Riviera, and the Panama Canal. You can expect unique destinations, exceptional service, spacious accommodations, and a unique interactive culinary experience with cruising with the premium cruise line that is Holland America.
Nicknamed the world's most popular cruise line due to its affordability, Carnival was established in 1972 and is focused on memorable vacations on their Fun Ships. With 24 ships offering voyages from 2 days to 17 days, Carnival has something to offer guests of all ages, including pools, waterslides, mini-golf, a Seaside Theater, and more. Camp Carnival is available for younger guests and includes activities such as parties, games, art, and treasure hunts. You will have access to 24-hour room service as well as casual, traditional, and fine dining options. Carnival is best known for its Caribbean cruises but also sails to Mexica, Alaska, the Bahamas, Europe, and Hawaii.
For over 54 years, Norwegian has been a premier innovator in the cruise industry, with 19 ships traveling to over 490 destinations worldwide. Norwegian is known for its freestyle cruising concept. It features no fixed dining times, no dress code, and a wide variety of onboard activities and family-friendly entertainment to give you a "freestyle" cruising experience.
The obvious leader in cruises for families is Disney Cruise Lines. Disney knows families and offers staterooms and accommodations families can really appreciate. Disney doesn't miss anything with endless entertainment for both children and adults. You can find the Oceaneer Club for the kids, the Edge club for tweens, and the Vibe Club for teens allowing kids their own fun and magical space. While the kids enjoy their time, the adults can escape to Disney's luxury spa, work out at the fitness center, or have alone time at the Quiet Cove Pool. There are also adult-only nightclubs and lounges, as well as countless delicious dining options. Don't forget about Character greetings, deck parties, arcades, and movie nights to keep everyone entertained.