Find A Caribbean All Inclusive
---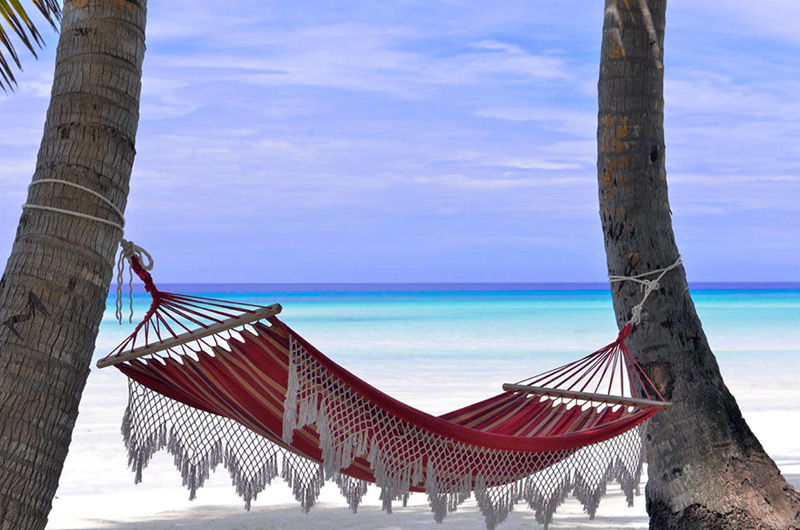 Jade Mountain Resort is a 5-star resort boasting six critic awards in 2021, including Travel + Leisure World's Best and TripAdvisor Travelers' Choice Best of the Best. Critics say this is one of the most romantic resorts globally, and this 600-acre beachfront property offers high-rise vistas of The Pitons. This resort offers 20 Luxury suites called sanctuaries with bedrooms, a living area, and a private infinity pool with extraordinary views of nature. The fourth wall is absent, which allows for complete immersion in the breathtaking surroundings. With a restaurant featuring celebrated James Beard Award-winning Chef Allen Susser, your pallet will be pampered during your stay.
Jade Mountain offers a host of activities, including excursions, scuba diving, walking & hiking, water sports, and birdwatching. After your day out exploring, relax at the spa, take a yoga class, or book an in-sanctuary treatment. This resort is also the perfect place to book a destination wedding, host a vow renewal, escape for your honeymoon or celebrate an anniversary. Guests claim this resort to be unlike any location in the world and an architectural wonder perched on a picturesque mountainside.
Boasting Effortless Island Luxury, this 5-star resort features 72 rooms and suites settled into a southern cove of the island of Antigua. It is important to emphasize that this all-inclusive resort is not for the party crowd. This is the perfect place to unplug as the guest rooms don't have televisions, instead opting for floor-to-ceiling windows overlooking the picturesque Caribbean seas. This family-friendly resort has something to offer every family member, from their kids only Cee Bee Kids Camp to rejuvenating Spa Treatments for the adults. Other activities include scuba diving, tennis, snorkeling, fitness classes, pickleball, and even cooking classes and wine tasting.
Enjoy a culinary experience during your stay with their legendary lunch buffet at The Sea Grape, an open-air establishment, and breakfast at the Tamarind Restaurant featuring traditional favorites like eggs benedict and banana pancakes and fresh juice, fruit, and baked goods. Finish the night off at The Wine Cellar, which hosts one of the finest wine selections in the Caribbean.
Nestled in Montego Bay, Jamaica, the 4.5-star resort has been open since 1953 and has hosted the likes of Grace Kelly, Jackie Kennedy, and Cole Porter, among other celebrities. This resort has 36 guest rooms as well as 27 villa suites with open-air living areas, verandas, and optional four or six bedrooms, but the best part is the cottage housekeeper who will cook you breakfast (for an additional fee). There is even the option of a private pool.
Round Hill offers water skiing and tubing, snorkeling, kayaks and pedal boats, windsurfing, speedboat trips, sport fishing, and scuba diving for those seeking a bit of adventure. If you wish to slow things down a bit, you can take a bamboo river rafting trip, visit the Ras Natango Gallery and Garden, see a bioluminescent pool at night or visit the Bob Marley Museum. Onsite Entertainment is also offered. After a day exploring Jamaica, guests can enjoy a restaurant headed by James Beard Award-winning chef Martin Maginley or grab a drink at one of three resort Bars.
Acclaimed for its extraordinary customer service, this 4.5-star resort in Ocho Rios, Jamaica, has welcomed guests since 1950. With its legendary history as Marilyn Monroe and Arthur Miller's honeymoon location, Jamaica Inn offers air-conditioned suites, cottages, bungalows, and villas with complimentary Wi-Fi access, mini-fridges, and private spaces balconies or veranda. 
Greet the day with breakfast at the Sea Shanty Restaurant overlooking the ocean or in the privacy of your room veranda. Lunch can be enjoyed on the beach, in your room, or at the Beach Bar. Afternoon Tea can be enjoyed on the cocktail terrace with an assortment of light snacks, while dinner can be enjoyed under the stars while savoring Chef Maurice Henry's gourmet creations.
Available activities include a Blue Mountain Bicycle Tour, a trip to the nearby rain forest adventure park Mystic Mountain, a glass-bottom boat tour, river tubing, etc. While guests rave about this property and its amenities and customer service, travelers should note that if you are looking for a flourishing nightlife scene may want to look elsewhere. This boutique hotel's laid-back atmosphere may leave the partier looking for more.
Calabash Luxury Boutique Hotel:
This 8-acre 5-star resort boasts 30 suites facing L'Anse aux Epines beach on Grenada's southwestern side. Breakfast is served each day on the balcony or patio of your suite by your room's personal maid, which is a guest favorite resort feature. Each room features the benefit of Elemis Skincare and complimentary Internet access.
Enhance your physical well-being at The Spa at Calabash Grenada, which offers holistic treatments tailored to you in this open-air spa, or enjoy a yoga session for spiritual balance. Enjoy various water sports during your stay, including kayaking, sport fishing, sailing, or visit a unique underwater sculpture park. Sightseeing tours are also available in which you can see giant leatherback turtles, visit Grand Etang National Park, take a dune buggy tour of the island, and so much more.